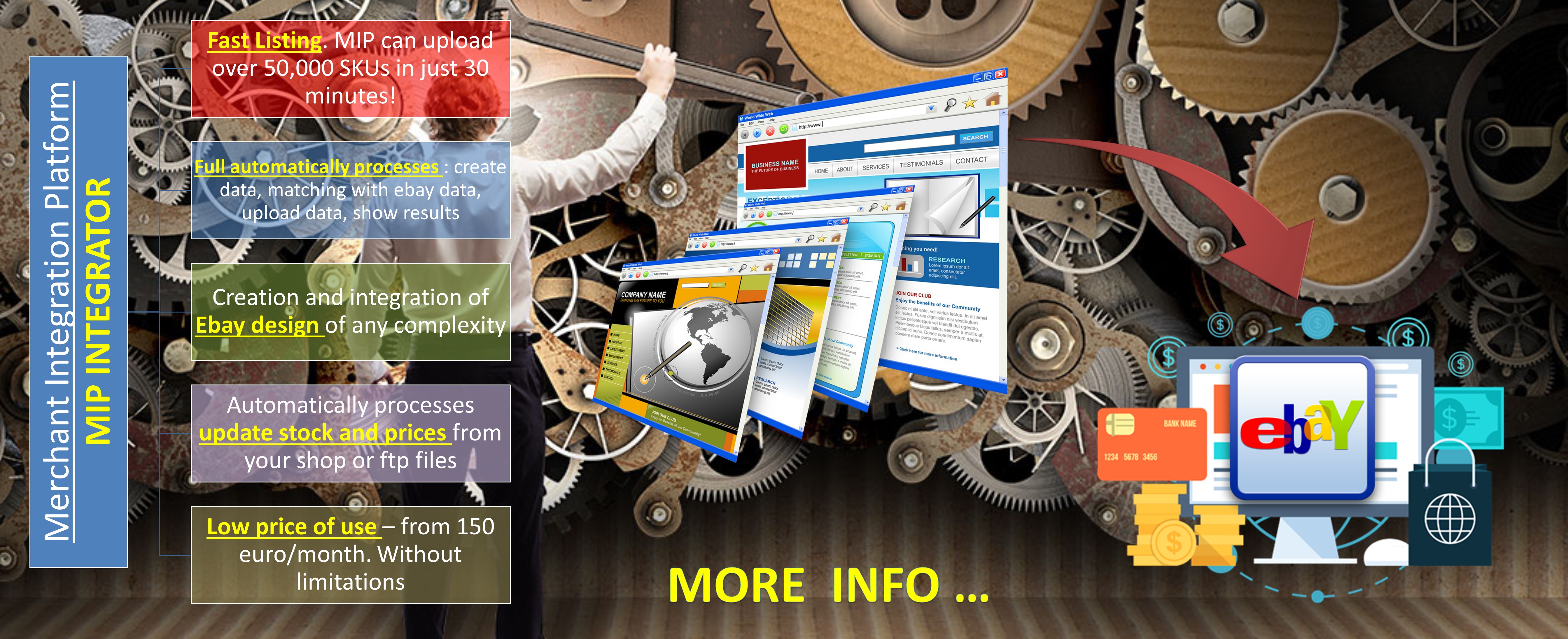 WE OFFER YOU NEW FAST PLATFORM FOR INTEGRATION WITH EBAY
For work with service you need only :
Ebay seller account
- Install MIP on Ebay board
- create channel feed for necessary country, where need set bussines policies, add warehouse location
- Get data for FTP access for possibility work with MIP server
Our service will help you
- Prepare all necessary data (criteries, compatible to cars and termsofuse, cross reference data, images and etc) of spare parts for selected brands
- Creating good design and prepare necessary data for work with themplate
- Automatically upload prepared data on MIP server and control of processes import
- Get result import
- Automatically update stock and prices from your shop or FTP files in necessary you time
- Controlling the get orders from your clients, creating confirm order for your ERP/CRM
- Uploading shipping and tracking information
- Work with service in several ways : web control, API control or we can do all the work for you
Features work service
- Possible work with TecDoc TAF data (need have license use from TecAlliance)
- Possible work with TecDoc web service (need have license use from TecAlliance) *
- Using data from your csv files
- Using Mysql data from other suppliers
- Service for automatically update stock and prices
- Service creating design 
* - in developing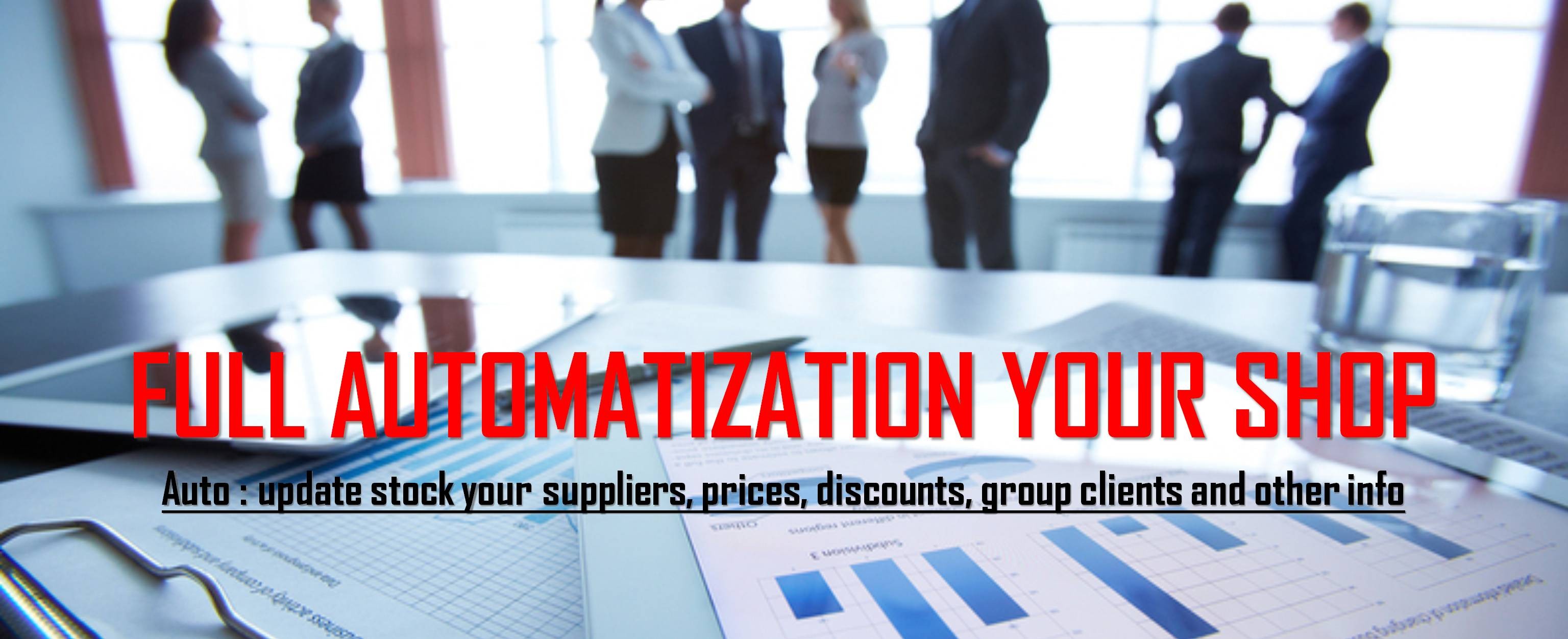 Increase your range of products connected with the supplier by setting their levels of margins and delivery times. Web comparison of prices - a service for connect with platform the auto parts suppliers and integration with your software to use are always up to date information about the availability of spare parts and its analogues in the warehouses of suppliers, prices and terms of delivery as part of your supply contracts. Connecting a service makes it possible to offer the customer a huge assortment of your auto parts suppliers with the ability to select the appropriate delivery terms and prices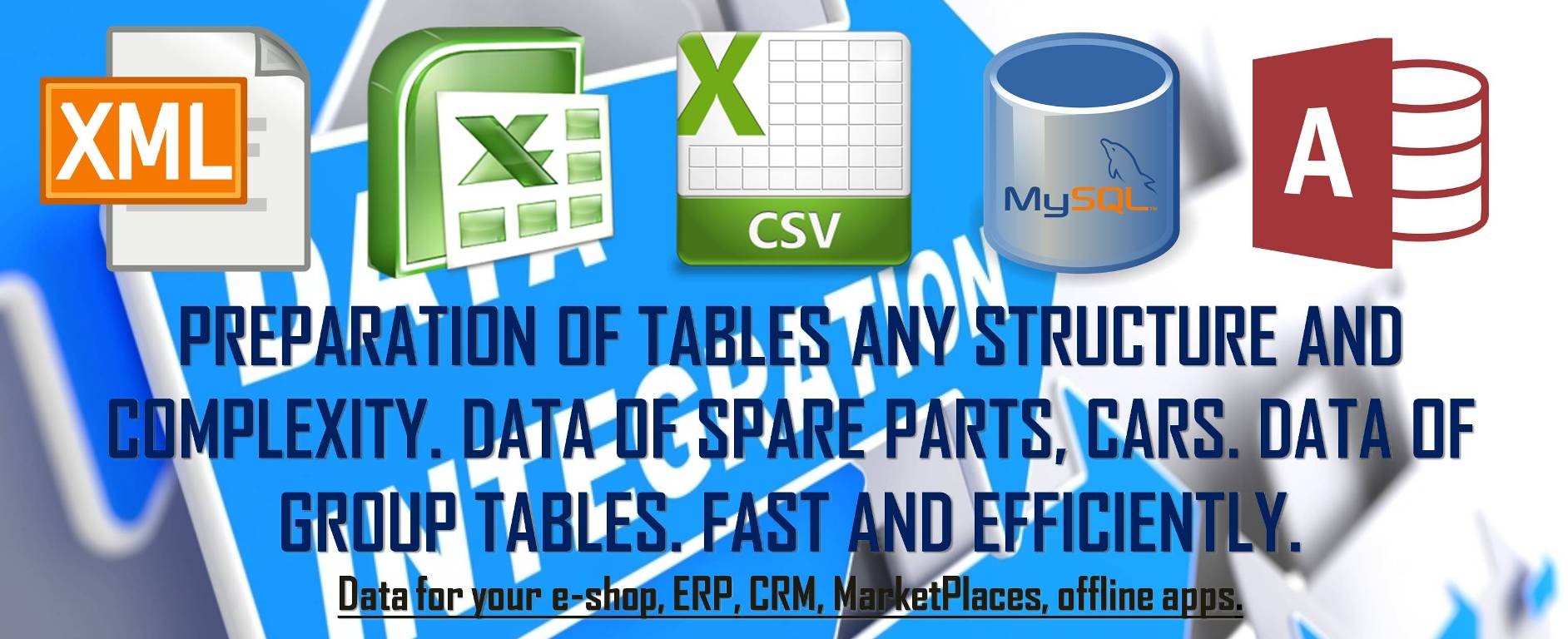 With years of experience in sales of spare parts and repair of cars, using the work of a dozen of original and non-original the catalog selection of spare parts , we were able on base their experience, group the necessary data and do the ability to creating the necessary data of auto parts, designed for the aftermarket.