The benefits of integration with the trading platforms on eBay, Amazon, DAPARTO, AFTERBUY, BILLIGER.DE, IDEALO, MOTOSO, MYCAR-DIREKT, MOTOFUCHS, PARTSBIT, TEILEHABER and other
Trading platforms provide the opportunity for all distributors, such as auto dealers, to make the first choice in online trading. Even established online stores should have integration with marketplaces in their online trading activities, to benefit from a strong marketing and large number of customers.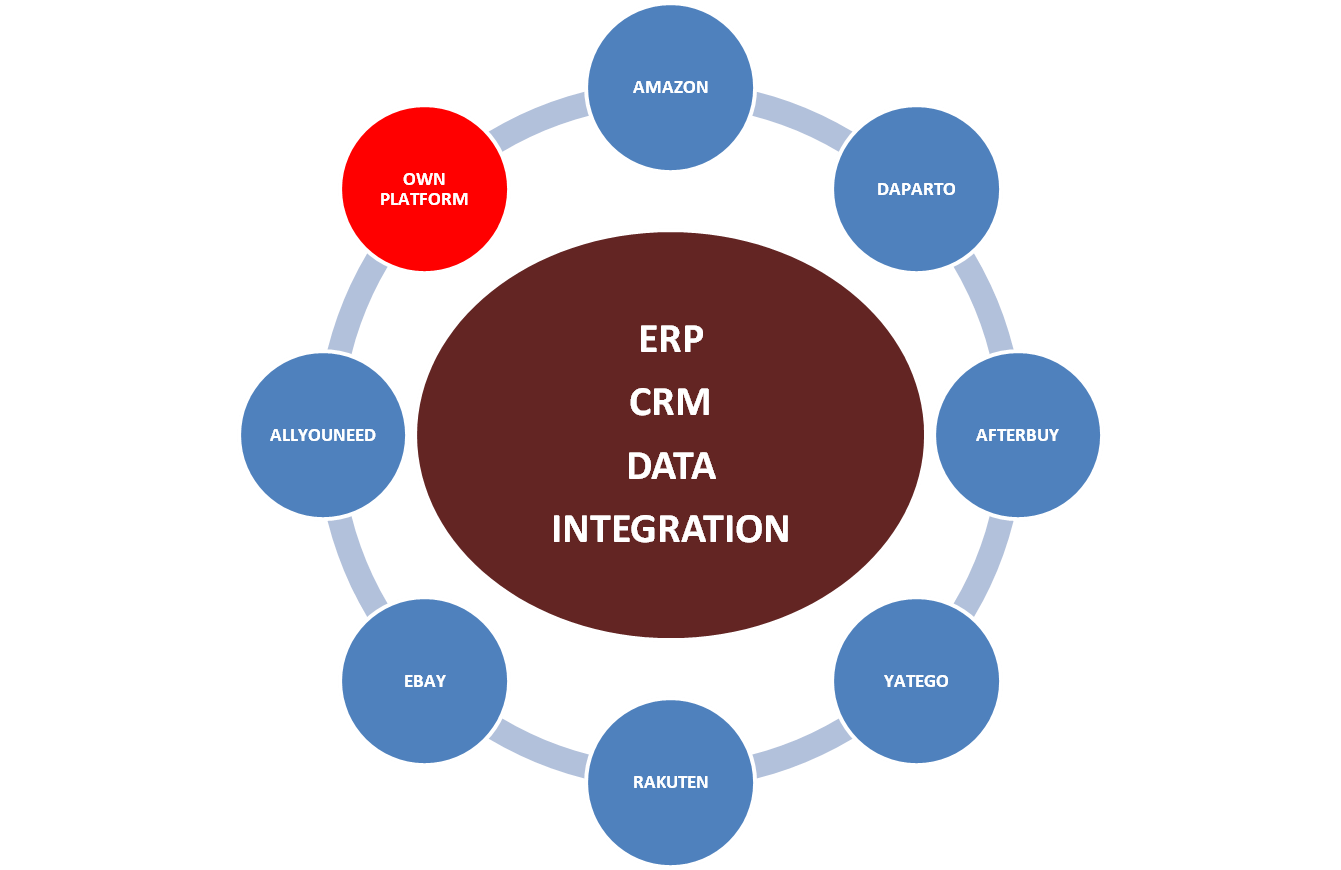 ---
Integrating into trading platforms as additional distribution channels
We can help you with eBay, Amazon, daparto and other platforms to quickly generate distributors and manufacturers of auto parts high coverage and reach new customer groups. As with the online store, but it depends on professional integration and functioning of the processes in the background. We have extensive experience in working with API trading platforms and also in the preparation of data (tables) for additional tools to work with those platforms. So that we can provide you the opportunity to choose between automatic complex on based work with  API or use data tables for your import tool.